Bob Sinclar in collaboration with Robbie Williams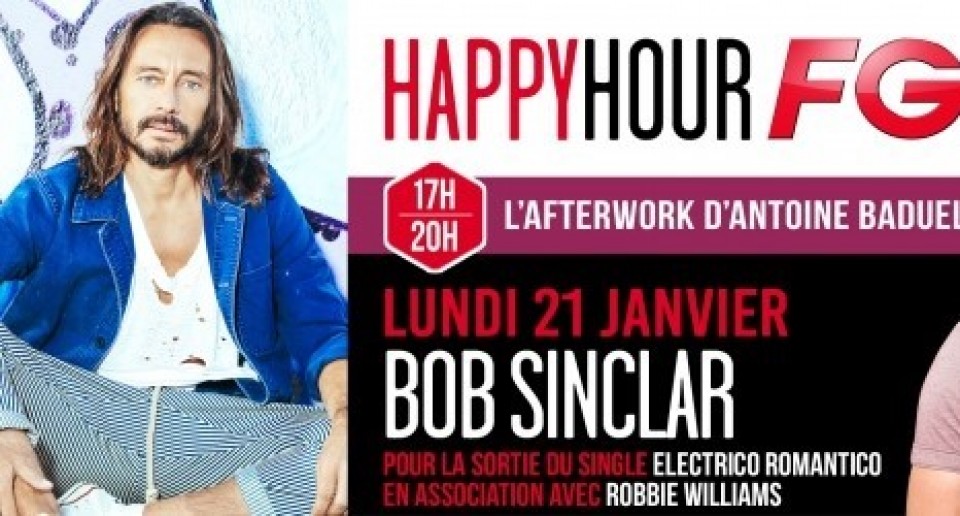 2
Bob Sinclar, resident DJ of Radio FG, will be the guest of Antoine Baduel tonight on his Happy Hour FG program (5pm - 8pm).
Bob Sinclar will present his new electro pop single "Electrico Romantico" produced in collaboration with British pop star, singer Robbie Williams. He will then perform for a live mix in the studios of the Happy Hour FG. A live that will be broadcast on the facebook page of Radio FG.
Bob Sinclar started his global career at Radio FG 20 years ago. He offers a weekly show on the antenna that gives him an artistic carte blanche as an exclusive resident DJ, every Friday from 23h to midnight
Also remember that Bob Sinclar with Dj Yellow and Dj Gregory decided to join their forces and relaunch their favourite party "Africanism".
Africanism is a France based label, since 2001. A real movement of artists, designed a unique sound melted in a tribal afro-house mood. Africanism consists of Djs and mixers,who collaborate with African-based artists and acts.
For any bookings or inquiries contact us at info@deejaybooking.com