LENNY FONTANA has returned to his Disco Roots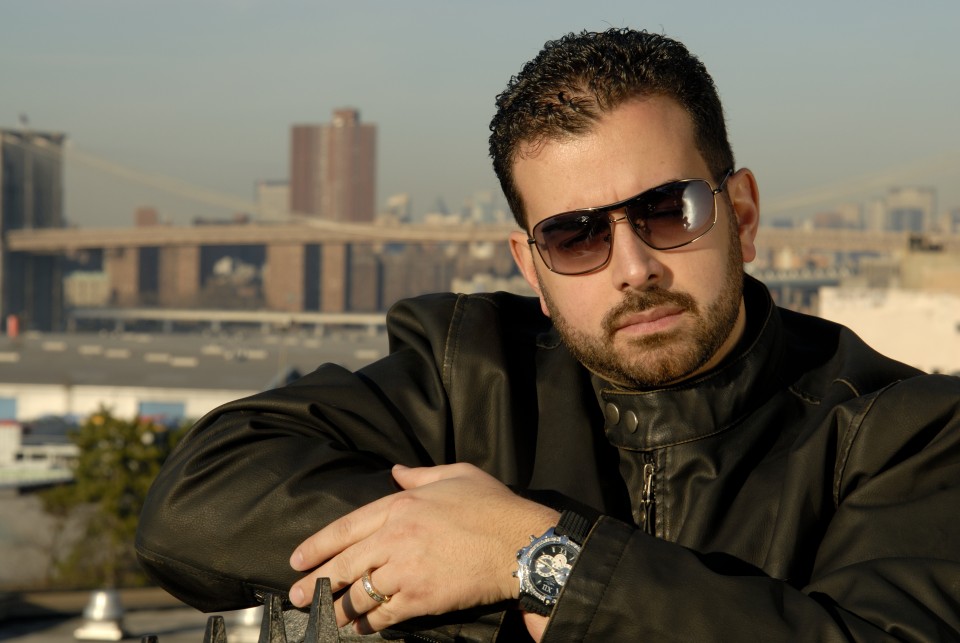 1
Lenny is working with Hitmaker Vocalist Chris Willis on a collaboration called "Top Of the World" which should hit by fall of 2018. Lenny has returned to his Disco Roots producing some serious tracks for the UK and Europe watch for this.
Lenny has a weekly syndicated radio show called "The Karmic Power Records Radio Show" which is broadcasted around the world on stations such as Kiss Fm (Au), Radio Italia Network, Funky SX, Select Radio, Ibiza Live Radio, and more.
He is also in the middle of producing a series of radio shows called "History of House" which also will be announced soon. So there is a lot in the works coming from Mr. Lenny Fontana.
Lenny Fontana is back with the hottest tune in 2014 on Karmic Power Records. "I Don't Want You Back" features the fiery yet sultry vocals of Keva the Diva (Keva Singletary Youngblood) who has been tearing up stages and microphones for years. Originally from Springfield Gardens, New York, Keva the Diva began her love of music with classical piano. While attending the famed High School of Performing Arts in NY, it was then that Keva began exploring her ability to sing and write. Countless cd's, dvd's, television performances, live performances, voice-overs and studio sessions later, Keva is still wowing audiences with her unique vocal style and distinctive sound. Recently Keva the Diva teamed up with power house DJ Lenny Fontana. Their first release 'Everybody Put Your Hands Up' hit the dance charts with a vengeance. Their latest release 'I Dont Want You Back' is a future classic features dancefloor devastating remixes from Funkerman, Richard Gray, Marcus Knight and Daniele Sexxx.
Lenny's start in production and remixing started with him editing mixes on an open reel to reel tape machine. This then progressed into making special extended edit mixes of popular dance records of the time. He felt he needed to progress in getting into production work so it started with programming drum beats to writing songs on a Atari 1040 STE computer and a sampler. As he was starting to be recognized (more as a producer re-mixer) worldwide from the records being produced and mixing in all the big studios (in New York and England) it pushed him into owning his own SSL Console. In doing so his dream became a reality and Lenny Fontana's studio opened in 2000.
Highlights
#4 on the UK Music Week Club Chart with "When You Feel What Love Has" in 2017 NY Yankee & Mets stadium rotation with "When You Feel What Love Has" in 2017 #3 on the UK Music Week Club Chart with "Raise Your Hands" in 2015
BBC 6 reportage "A Tribute To Larry Levan" on BBC 6 in 2014 over 1 500 000 views on Youtube wit "Nite Time" in 2010 Germany's Next Top Model TV Show used "Wait 4 U" in 2008 #1 dance hit in the US with "What You Need" in 2000
#13 on the UK Singles Chart with "What You Need" in 2000 Powerhouse feat. Duane Harden on TV Top of the Pops in 2000 #39 on the UK Singles Chart with "Chocolate Sensation" in 1999
#30 on the US Billboard Hot Dance Club Chart in 1996 with "A Mystical Journey"
Singles (selection)
Year Title Label
2019 Lenny Fontana & DJ Alexia - Love Disco Karmic Power Records
2018 Lenny Fontana & Shirley Lites - Fire (Dr Packer Remixes) Midnight Riot Records / Karmic Power Records
2018 Lenny Fontana & Shirley Lites - Fire Karmic Power Records
2018 Lenny Fontana & Alison Limerick - Bye Bye Karmic Power Records
2017 Reuben Keeney & Lenny Fontana - Larry Freakin909
2016 Lenny Fontana Pres. The Starletts - On His Mind Karmic Power Records
2016 Lenny Fontana feat. D-Train - When You Feel What Love Has Karmic Power Records
2016 Lenny Fontana feat. Karla Brown - I´m Gonna Get You Karmic Power Records
2015 Lenny Fontana - Twilight Soulful Legends
2015 Lenny Fontana - Bump Good For You Records
2015 Lenny Fontana feat. Tommy Rando - Hope For The World Karmic Power Records
2015 Lenny Fontana feat. Paula P´Cay - On My Own Karmic Power Records
2015 Lenny Fontana feat. D-Train - Raise Your Hands Karmic Power Records // RFC Records
2015 Lenny Fontana - Chocolate Sensation CR2 // Karmic Power Records
2015 Lenny Fontana - I Get A Good Feeling Karmic Power Records
2014 Lenny Fontana & Marcus Knight feat. Carole Syvlan - I´m So High Karmic Power Records
2014 Lenny Fontana - Feel It Karmic Power Records
2014 Lenny Fontana & Lorenzo Perrotta - You Got The Feeling Karmic Power Records
2014 Lenny Fontana - Believe Nervous Records // Karmic Power Records
2014 Lenny Fontana - Wickey Karmic Power Records
2014 Lenny Fontana - Oh Baby Baby Karmic Power Records
2014 Lenny Fontana feat. Keva The Diva - I Don´t Want You Back Vamos Music // Karmic Power Records
2014 Lenny Fontana - We The People Karmic Power Records
2013 Lenny Fontana - Everybody Put Your Hands Up Karmic Power Records
2013 Lenny Fontana pres. Dee Wiz & Universal Sounds Band - Music Makes You Wanna Karmic Power Records
2011 Lenny Fontana & D Train - Invincible Caus-N-ff-ct
2010 Lenny Fontana & Revi - Gone Caus-N-ff-ct
2009 Jean Claude Ades vs. Lenny Fontana feat. Tyra - Nite Time Swing/Kontor Rec./CR2
2009 James Talk & Ridney feat. Lenny Fontana & Jason Walker - What You Need CR2
2008 Lenny Fontana & Ridney pres. Larisa -Wait 4 U Ministry of Sound/Hard2Beat Records/Net's Work International
2005 Lenny Fontana pres. Octahvia - The Way Defected
2005 Lenny Fontana Presents Byron Stingily - I'll Give You Odyssey Records
2001 Lenny Fontana feat. Darryl D'Bonneau - Pow Pow Pow Strictly Rhythm
1999 Powerhouse feat. Duane Harden – What You Need Strictly Rhythm
1999 Lenny Fontana & DJ Shorty - Chocolate Sensation FFRR
1999 Lenny Fontana Presents The Exclusive Club Feat. Freddy Turner - Thinkin' About Your Love Distance
1999 Lenny Fontana Presents Black Sun - Spread Love Estereo
1998 Lenny Fontana pres. Lifeline - Stompin In America Azuli Records
1998 Lenny Fontana pres. Black Sun – Spread Love Estereo
1997 Lenny Fontana Presents Harvest - Spirit Of The Sun Public Demand
1997 Lenny Fontana Presents The East Side Movement - Inner City Nite Grooves
1996 Lenny Fontana pres. Carole Sylvan - Everything You Do Kult
1996 Lenny Fontana Presents The Fontana Sextet Featuring Angee Blake - Reach For The Sky Centrestage Records
1993 Lenny Fontana - A Day In May 50/50 Records
For any bookings or inquiries contact us at info@deejaybooking.com