Tomasa del Real available dates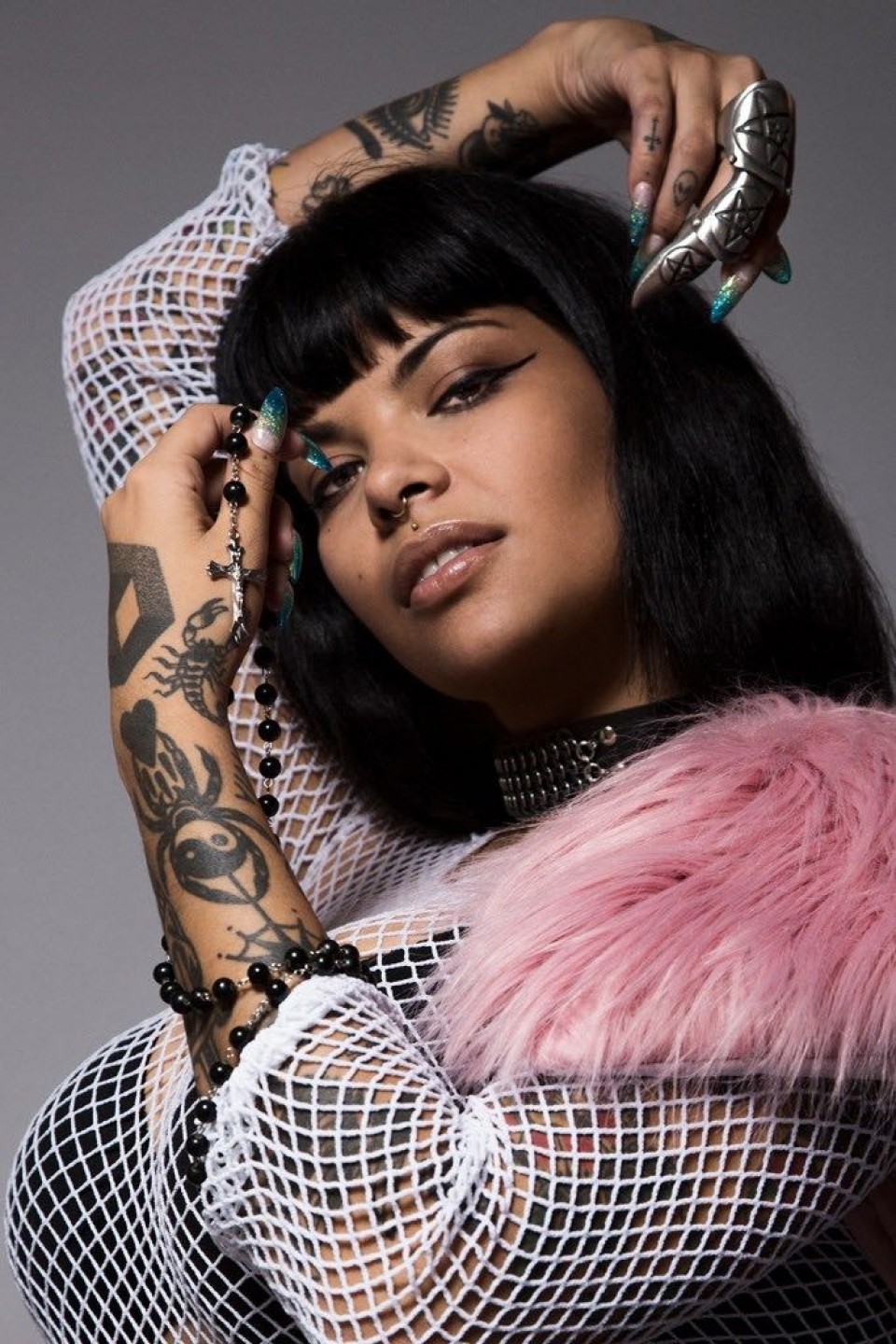 1
Tomasa del Real is kicking off a Mexican and European tour this coming week (See dates below).
12 October
21, 22, 23, 30 November
Her upcoming album is Bellaca del Año, which features a number of prominent guests such as legendary Puerto Rican producer DJ Blass whose extensive resume includes Calle 13, Wisin y Yandel, Daddy Yankee, Diplo, De La Ghetto, and Ivy Queen. Also on deck is brunOG, the young, Latin Grammy-nominated Mexican producer lighting up the Urban music scene, as well as Toy Selectah and Ulises Lozano, best known as one of the members of Kinky.
Tomasa Del Real released Bellaca del Año via Nacional Records on May 18th. The first single and video, "Barre con el Pelo," came out on April 27th.
Tomasa del Real premiered an Electrocumbia Toy Selectah remix of "Sí o No" this past week and a video for "Perra del Futuro" on the Fader, a day before she hit the stage at the Red Bull NeoPerreo show in Los Angeles.
Her latest album has been streamed over a million times on Spotify and has received placements on Spotify's Cumbia Hipsterosa, Trap Land, New Music Friday Latin, Latin Urban Queens, Nuevo Flow, Flow Selecto and Puro Perreo playlists and ignited Spotify's creation of a NeoPerreo playlist. Her album has also received placements on Apple Music's Best of the Week, De Antro, and Breaking Latino playlists.
New video for "Sí o No" will be filmed soon!
Recent press includes The Fader, Univision 34, Paper Magazine, and an NTS Radio DJ set.
For any bookings or inquiries, contact us