Songs of the Week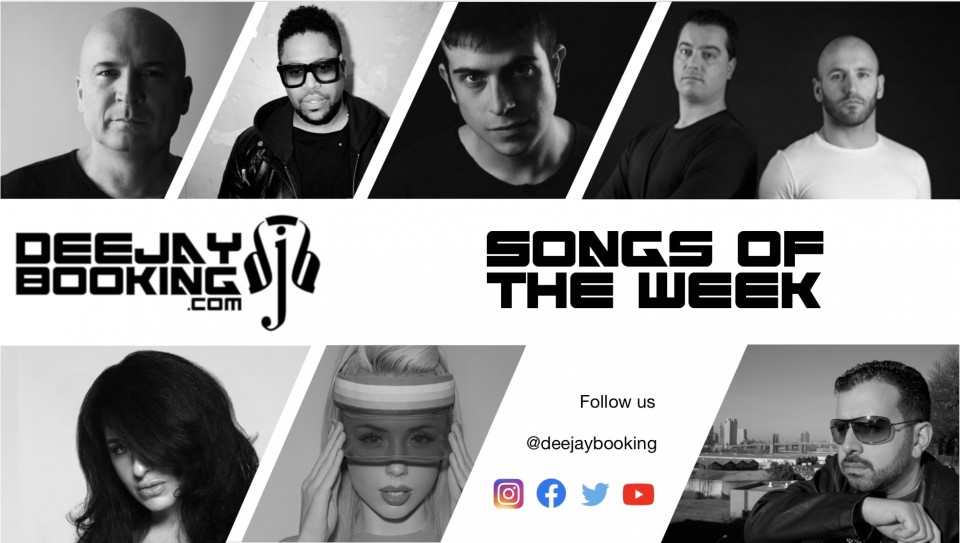 1
Once upon a time, we curated weekly lists of new songs by both established and rising DJs for you to discover new talent to work with and/or enjoy.
Now, we're picking up that story as a whole new and improved series that serves you all the top tracks of the week on a silver platter. Finally something in life that comes easy.
Start your week off strong with these fun tracks from artists we work with:
Monday: Nicole Moudaber; Techno DJ, radio host, record label founder, event promoter, and social influencer with a very intimate, unapologetic, contagious personality that makes crowds fall in love with her beats and her energy.
Tuesday: Marika Rossa; Techno DJ with a unique aesthetic that gets her on stage all across Europe and Mexico - she's a strong collaborator and festival favorite.
Wednesday - Felix Da Housecat; "Avant-garde nu-skool electro-disco pioneer" from the Chicago House tradition.
Thursday: Stefano Noferini; House DJ and producer that frequents on the high class international club level scene and the production levels of David Guetta.
Friday: Yamil; House and deep house DJ who plays with experimental sounds which lead him to media recognition worldwide, often found in Top 100 lists and on the throne of Beatport's Deep House section.
Saturday: Lenny Fontana; Rides and creates the waves of the evolution of electronic music as an established figure in the house music scene with humble roots in 'street music'.
Sunday: 2WB; Duo of DJ Master S who brings to the (turn)table impeccable mixing and technical skills and DJ Sergio Sousa who's background in hip-hop, reggae and house create an open environment to experiment with unconventional BPMs and melodies.
For bookings or inquiries contact info@deejaybooking.com