BPM Festival Lineup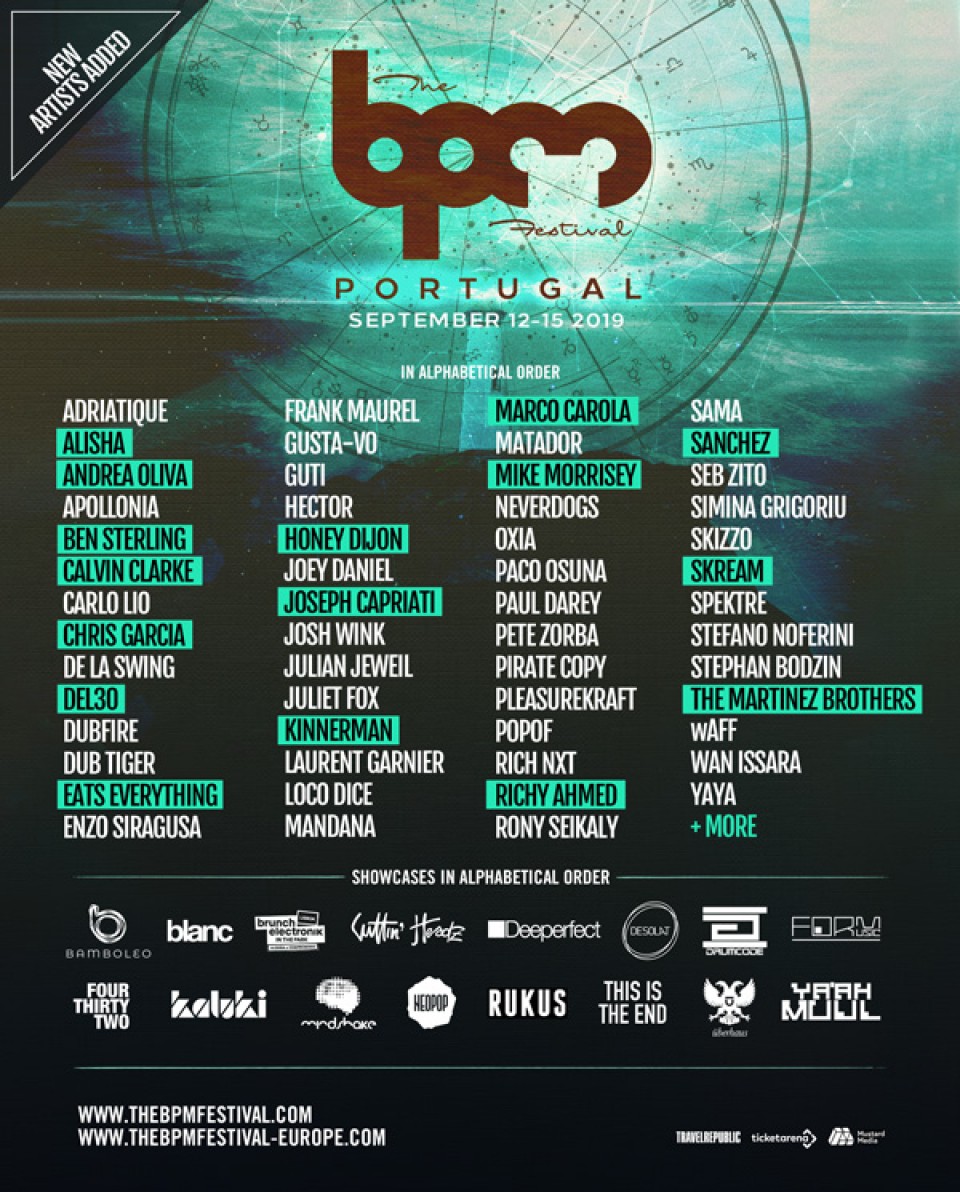 1
The iconic BPM Festival returns to Portugal in 2019! It will take place 12-15 September - get your tickets here.
They've officially released the finalized line up. This is the type of line up that in its first draft stages, one would have thought it was already finalized because the line up is just that hot.
And we're proud to say that repping Deejay Booking from this strikingly talented list is Stefano Noferini, Josh Wink, Pleasurekraft, Laurent Garnier and Julian Jeweil.
Just because the festival is in September, doesn't mean that's far away; it's less than 90 days away. Crazy right? But rest assured that this festival is going to be even crazier (in the best way possible). So reserve your vacation days, because BPM is giving you the best of the best and everyone knows it. And we mean everyone; Travel Republic is partnering with the festival so that the best deals for flights, hotels, restaurants and sightseeing places are specially available for the BPM Festival-goer. It's really a win-win: attend epic BPM and tour alluring Portugal.
Check out the 2018 aftermovie for just as much FOMO as inspiration to go.
For bookings or inquiries contact info@deejaybooking.com.