Superfunk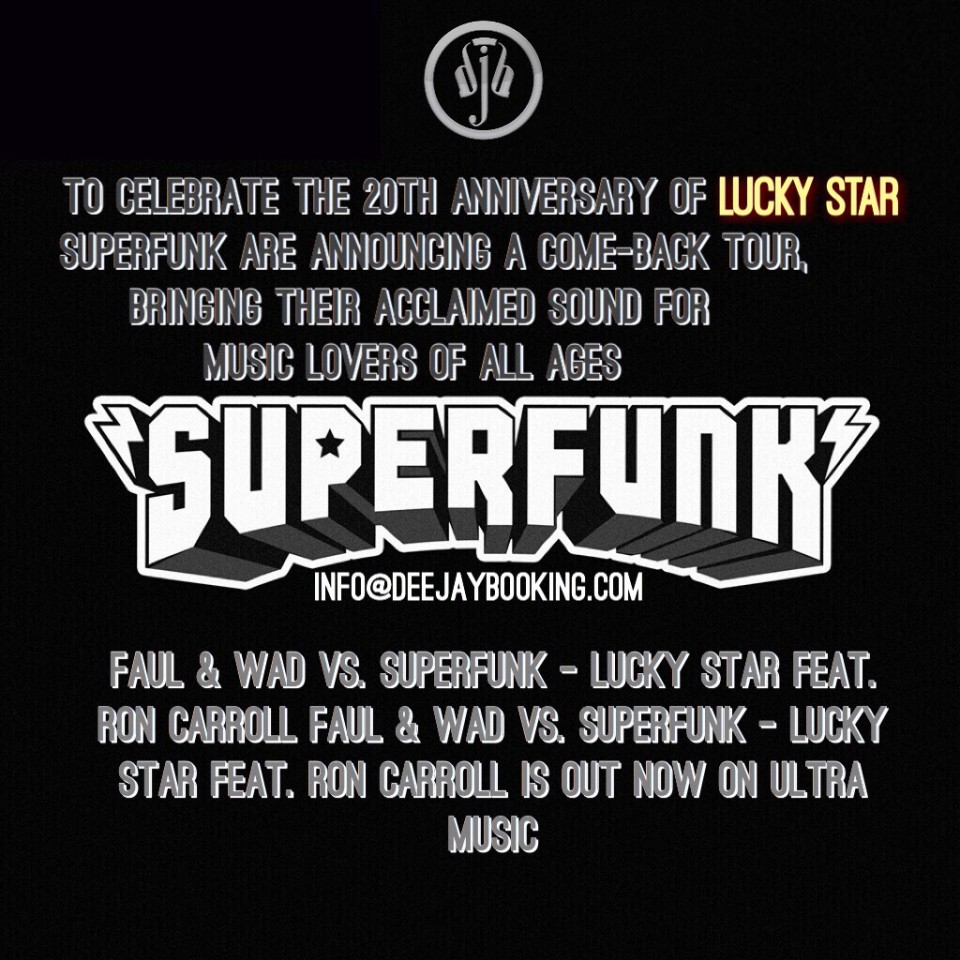 1
With its irreversible soul-garage chorus sung by Ron Carroll, Superfunk's 'Lucky Star', initially released in December 1999, is THE dancefloor hit of the year 2000 (200,000 for the Hold-Up album signed by Virgin). Behind this hit that sold 900,000 copies are three French southerners, Fafa Monteco, Stephane B and Mike 303 who have been fed by the culture of free radio, hip hop music and the rave party scene, many musical cultures that constitute the identity of the Superfunk sound.
Lucky Star is an internationally acclaimed house track and one of the most popular songs of the French Touch house sound, which in the minds of the general public is remembered with Daft Punk as ambassadors.
To celebrate its 20th anniversary, the track has been reworked by Faul & Wad and released on Ultra Records, September 2019 and to promote the release, Superfunk is announcing a come-back tour, bringing their acclaimed sound for music lovers of all ages!
Faul & Wad vs. Superfunk - Lucky Star feat. Ron Carroll Faul & Wad vs. Superfunk - Lucky Star feat. Ron Carroll by Ultra Music
For bookings or inquiries please contact us at info@deejaybooking.com