Helena Hauff Invites Joey Beltram @ TRESOR Berlin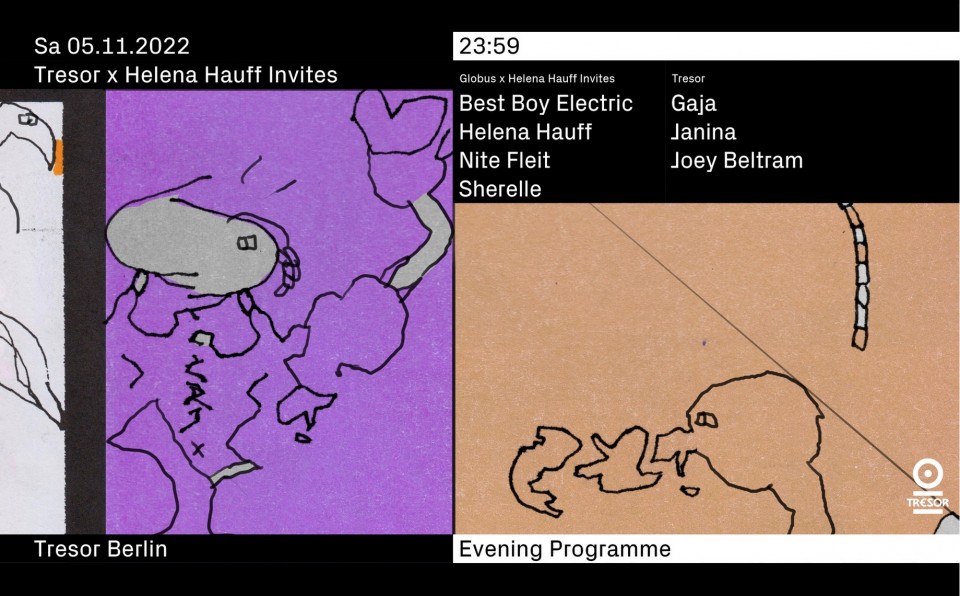 2
Tresor x Helena Hauff Invites Joey Beltram @ TRESOR Berlin, Nov 5th 2023.
Line up:
23:55-04:00 Janina
04:00-07:00 Joey Beltram
07:00-End Gaja
------------
GLOBUS x Helena Hauff Invites
23:55-03:30 Best Boy Electric
03:30-05:30 Helena Hauff
05:30-07:30 Sherelle
07:30-End Nite Fleit
Check their FB page here:

New York native Joey Beltram is an indisputable innovator in techno and house music, due to the massive success of hits such as Energy Flash and Mentasm. He has recorded on many of the biggest labels of the early 90s such as Nu-Groove, Tresor, Warp, Transmat, and R&S records. His productions are considered groundbreaking and find him regularly namechecked as a key influence by many DJs and producers including Daft Punk (as mentioned in their song "Teachers").