Hiphop OG DJ Maseo Available for Europe Gigs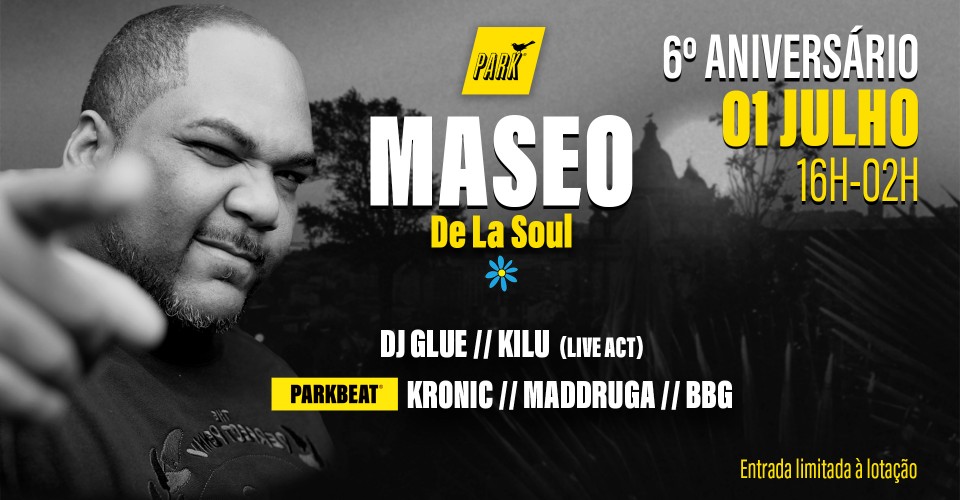 1
DJ Maseo is available for gigs in Europe on the last weekend of June, and the first and last weekends of July.
As free as his vibe, DJ Maseo also goes by other stage names, such as MC Vincent Mason and Plug 3 from iconic hiphop group De La Soul.
Maseo began his ventures in music by establishing himself in the hiphop scene through his group De La Soul. Along with two other talented artists, the group changed the hiphop game forever as they introduced previously unused samples of a diverse array of contemporary sounds and styles to catalyst the strong melodic, rhythmic hiphop music we reminisce today from the 20th century. De La Soul worked with the classics such as A Tribe Called Quest, J Dilla, and Snoop Dogg, so that's how you know Maseo's repertoire is the best of the best.
Now even though De La Soul may not be as active as we all would like them to be, the individual members, especially DJ Maseo, is rising as a prominent DJ that spins turntables, move feet, and nod heads as he harbors the sound of funk house. He still remains loyal to his sampling, while he also establishes a bassline so slick you're immediately transported to a beach from the 80's where the only thing that matters is the soul of the funk.
To get a taste of his style and positively contagious style of performing, check out one of his boiler room sets:
The electronic soul man is set to play on 31 May at the East London Funk & Soul All Dayer, a NYC style block party at a favorite scenic canal-side party hotspot.




For bookings or inquiries contact us at info@deejaybooking.com.