FG Radio Presents DJ Yellow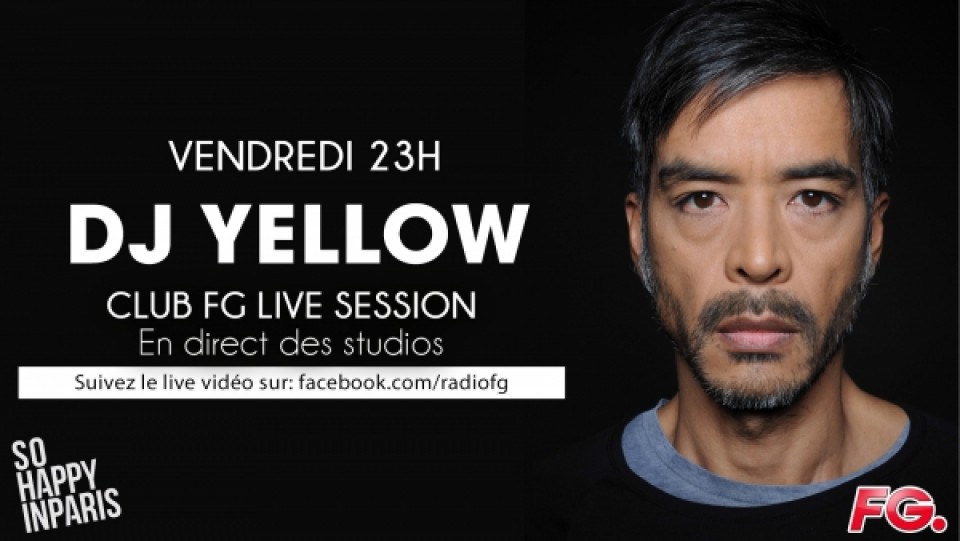 1
*Tune into DJ Yellow's live set here at 11 pm (GMT+2)*
Whether you're going out or staying in tonight, FG Radio got you.
FG Radio is France's first radio station that broadcasts electronic music and deep house; now they've widened their scope to also include house, dance, R&B and hip-hop programming, entertaining almost 300k listeners daily. They broadcast across France and Belgium, and can be found online, because we're in the 21st century.
This week has been a specially special week for them as they've brought some of France's best DJs to do exclusive live-streamed sets. DJ Yellow is one of the big dudes rolling the ball.
DJ Yellow aka Alain Ho started from the ghettos of Paris, garnering a loyal fanbase and respect across town as he established his reputation as 'hip-hop DJ' and empire of inspiring record label Yellow Productions. DJ Yellow's style can't be boiled down to one particular style because he dips all toes and fingers in different genres, cultivating a diversified sound that at best could be described as a blend of deep house and hypnotic techno. He doesn't limit himself to fixed beats, monotones or algorithm sounding melodies; he splashes fresh vocals, beats inspired by Jeff Mills and local hip-hop grooves.
For bookings or inquiries contact info@deejaybooking.com