Detroit's Soiree Records International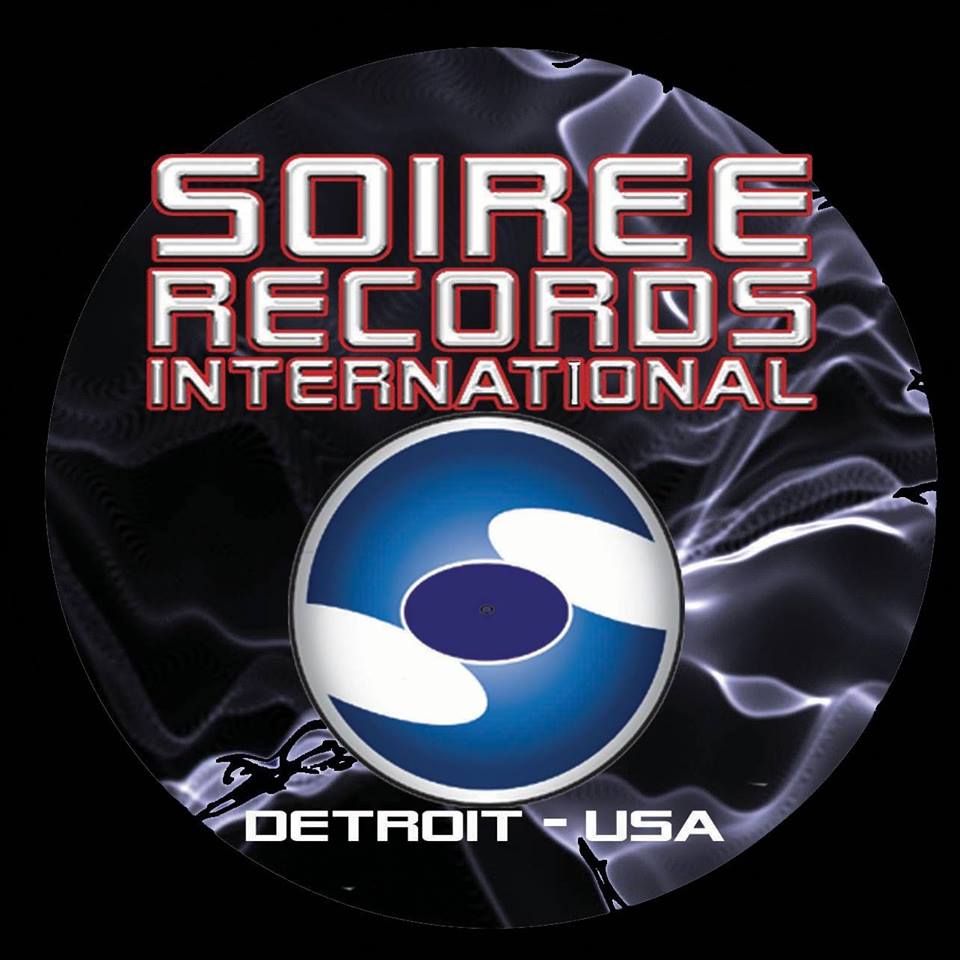 1
Derrick Thompson aka Drivetrain
Founder of Soiree Records International; a label with a primary focus on intelligent electronic music, ranging from house, techno, downtempo and experimental. Soiree Records has not only provided an outlet for Thompson to release his own material but has also become a launchpad for artists throughout the world. At this time, Soiree Records has released recordings of over 90 different artists. Worldwide vinyl and digital distribution of Soiree Records has earned Thompson an abundant amount of respect and notoriety in the industry. With an endless repertoire of quality, ground-breaking tracks, his music has continued to be in demand from both major and independent labels globally.
Behind the decks, Derrick Thompson has electrified dance floors around the planet for 2 decades. His dynamic, energetic mixing technique along with his undeniably impeccable track selection has ignited crowds at the world's most highly acclaimed clubs, festivals and events.
Derrick Thompson has validated himself internationally as a musical powerhouse and continues the relentless endeavor of producing and presenting quality music reflecting his roots.
We talk to the main man behind long-running Detroit label Soiree Records International. "From the beginning, Soiree Records has always been all about the music. Driven by a love for what we produce, integrity in its authenticity and the many artists which we represent, Soiree Records has persevered."
"Again, the word 'integrity' comes into play. Without a quality product, there is no mission. Another factor is the fact that all of our releases are pressed to vinyl. In today's market, the vinyl process has become much more complicated. Considering this, it would be extremely difficult to run a cookie-cutter label, even if that was our intent."
"Universal Shift is another display of the talent that I've had the opportunity of meeting. Some tracks on there, like One Love and Pied Bot, have a house feel while the others are more techy-sounding. Veterans DJ Roach and Rennie Foster have been bringing it for many years, so this is nothing new to the true heads! We've also had the pleasure of bringing on rising star Nicolas Franken. His music is very polished, and he'll be a household name in no time.
"And This Is Detroit is a special project that I've just completed to support Detroit artists, a CD compilation featuring 13 distinct Detroit producers. The music selection showcases many of the styles synonymous with Detroit, from techno to house to electro and more. You'll find tracks by established icons like Mike Clark, Sean Deason and Gary Martin, as well as many artists who may not be as well known... yet."
"Right now, Soiree Records is focusing on launching a European club residency to support our many artists around the world. And don't forget This Is Detroit is now available at select music stores around the world!"
The Universal Shift EP and This Is Detroit are both out now on Soiree Records International