Dave Angel to perform at LINK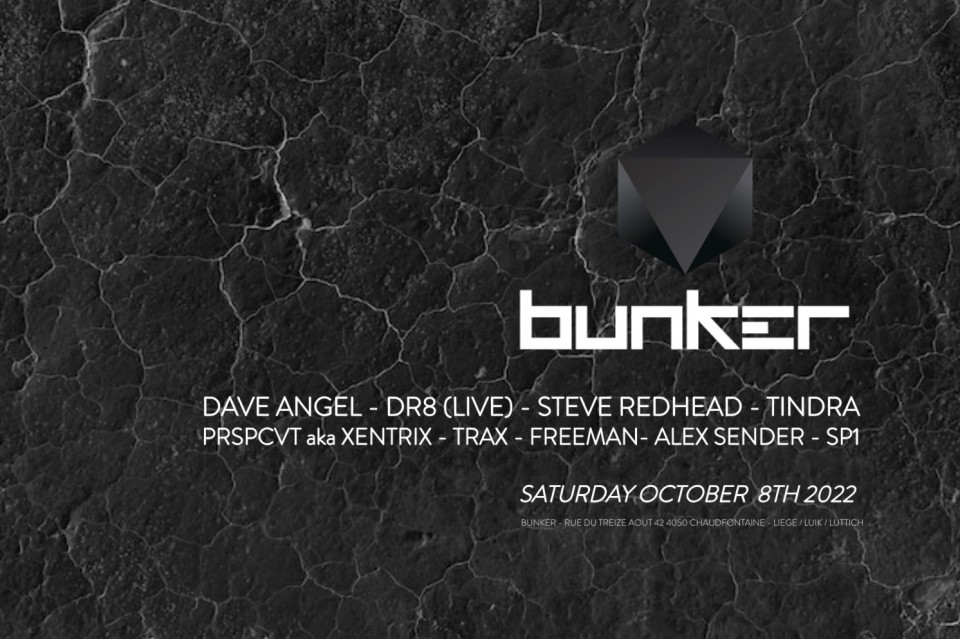 1
Following his excellent performance at 909 festival in Amsterdam another quality techno event brand / organization, Link Event , the underground techno concept from Belgium, is inviting, programming Dave Angel at their home base Bunker in Liège, on October 8th 2022.
Born the son of a Jazz musician and elder brother to British hip-hop artist Monie Love, Dave's path in music came to the fore during the explosion of acid house in London, back in the late 80's. Hosting one of the zeitgeist shows of its time, his weekly broadcast on pirate radio station Phaze One (alongside Fabio and Grooverider), saw him champion a new sound that was gradually captivating the youth of the country and catapulted him into the media spotlight, with notable publications including Mixmag, DJ Magazine and The Guardian; all proclaiming Dave as a one of the major forces in the UK techno/acid house scene.
For Dave's relesaes check out his soundcloud, his own label Rotation, John Digweed's Bedrock and Renaat & Sabines R&S Records.
Since its inception in June 2015 LINK Festival in Liege/Luik Belgium was betting big, inviting some major players from the electronic music / techno scene.
Belgium's iconic techno temple, Fuse club and Sven Väth's mythical Cocoon label, hosted stages at LINK with artists such as Dubfire, Len Faki, Technasia, Dave Clarke, Gaiser, Marco Bailey and Pan-pot among others.
Followed by a 2nd edition of the festival in October starring Jeff Mills, Nina Kraviz, Mark Broom, Steve Bicknell, Jay Denham, Ben Long, Marco Bailey, Bjarki and Dany Rodriguez.
Link Festival stands as a quality event and concept and we are proud to represent it as a unique Showcase available for clubs, events and festivals.
By booking a LINK event you will benefit from services Design, Communication and Deejay Booking services.
LINK is on tour and available with a wide range of artists including Alexander Kolwalski, Cristian Varela, Dave Angel, Dany Rodriguez, Green Velvet, Jay Lumen, Joey Beltram, Klaudia Gawlas, Marco Bailey, Mark Broom, Woody McBride.
More Links ...
https://linkaudio.bandcamp.com/
https://linkaudio.bandcamp.com/merch
https://www.facebook.com/linkfestivalliege
https://www.facebook.com/LINKaudio