BMIM – Buma Music in Motion is back to Amsterdam!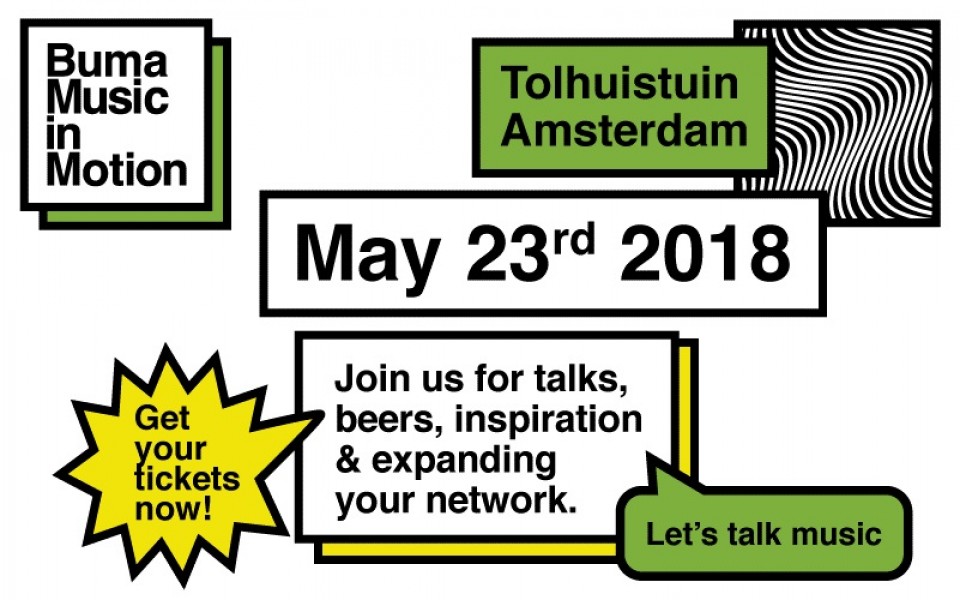 1
Buma Music in Motion (BMIM) is an event dedicated to innovation and creativity in the audiovisual sphere.
Buma Music in Motion once again brings creative and strategic talent next to the global creative industries. Over the past seven years, some of the world's most influential composers, music media executives, producers, sync agents, music supervisors, creative directors and many more have participated in BMIM.
BMIM's 2018 program lineup features Still Alice, Shaun the Sheep, and The Sims 4 composer Ilan Eshkeri; Zero Horizon Dawn composer Joris de Man; Executive Vice President from Downtown Music Publishing Jedd Katrancha; owner Score Draw Music Mark Gordon, Thomas Mikusz, a specialist in PR for composers and Janesta Boudreau, Director of Sync at Coversion and Owner; Sync & Licensing Director at Rocking Horse Road Productions and Music Supervisor at Frontier. This latest batch of speakers will join previously-announced BMIM Keynotes Brandon Young, Sr. Director of Music Affairs at Activision, currently the leading video game publisher in the world and composer Wilbert Roget, known for his Call of Duty: WWII score. This game was the best seller of 2017.
More information about the event and tickets here .