Be Rave presents Dj Rush and Fatima Hajji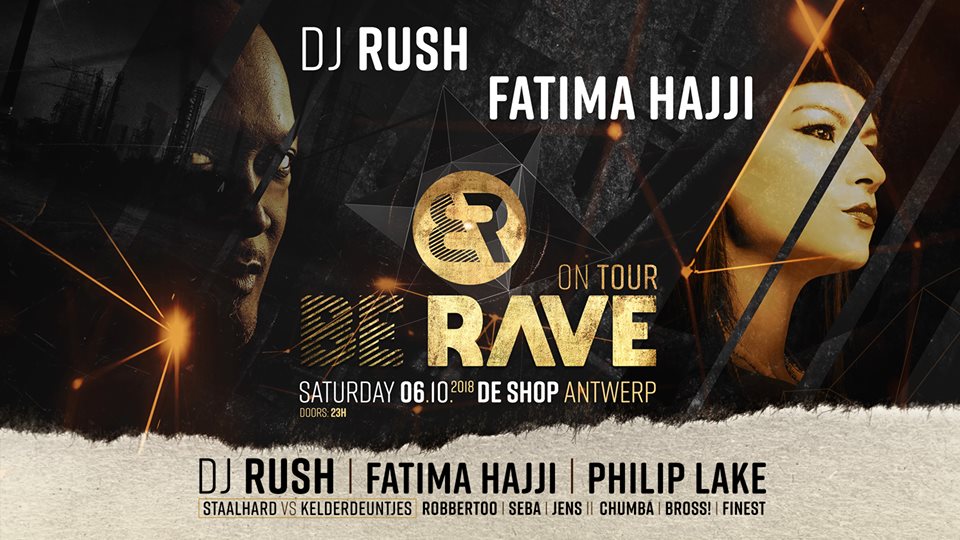 1
BE-RAVE is a brand new concept for all of the music lovers worlwide.

Starring the best dj's in the scene combined with prodigies in the genre who will guide the fans to that state of mind that touches mind and soul.
With only one essential core-philosophy :their love for techno.
On Saturday, October 6th they're inviting us to join them and have a journey to the essence of techno at De Shop in Antwerp with DJ Rush, Fatima Hajji and Philip Lake.The party is co-hosted by 'Staalhard' and 'Kelderdeuntjes' with Robbertoo, Seba, Jens, Chumba, Bross! and Finest.
Organised also an XL pre- party at Flat-A, at Rijnkaai 28 in Antwerp from 19h - 23h. Only 100 people are allowed for this amazing kick off.

The only thing that you have to do is to buy tour tickets here and get ready for this ultimate party.