Beachland - Be Rave 6 July: Julian Jeweil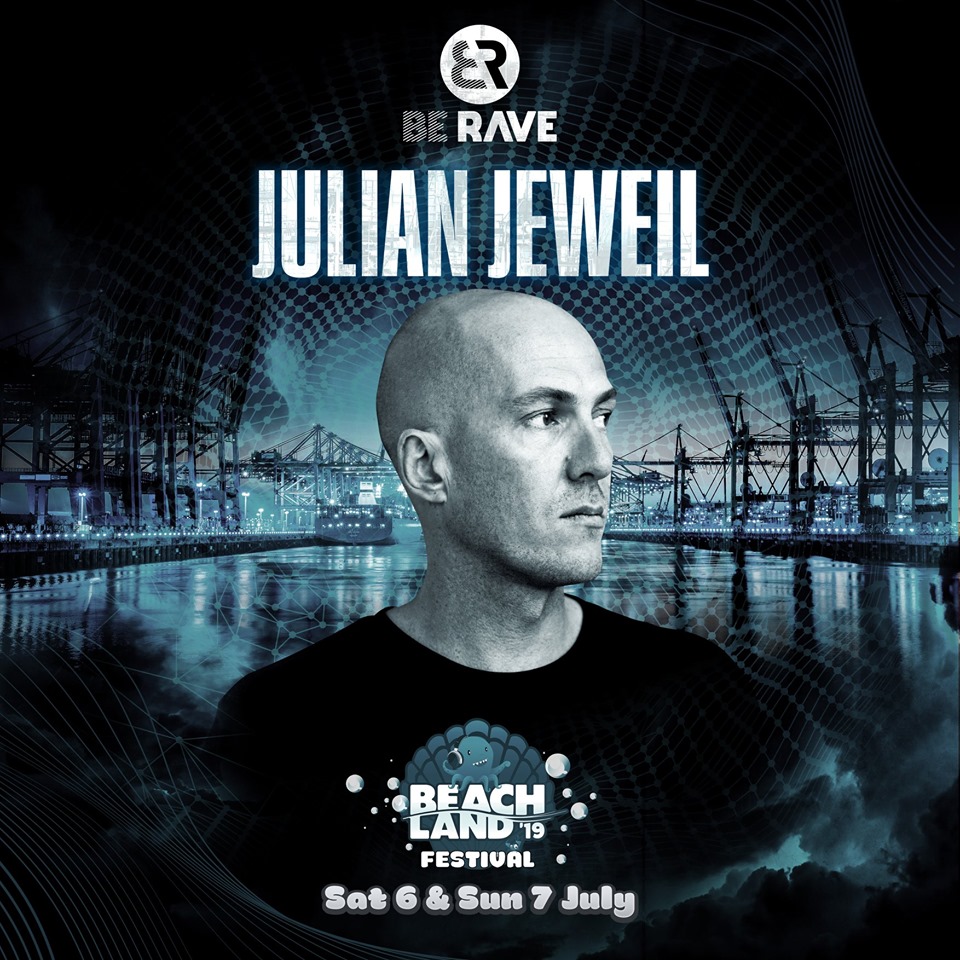 1
*Get your tickets for Julian Jeweil's Saturday 6th July performance*
As much as we love Ibiza, we get that sometimes the resources aren't there to be able to make that trip. But what if we told you that you can still get equally lit (if not more) at an awarded beach location less than two hours away from Brussels? If you haven't guessed already, we're talking about Belgium's biggest dance festival on the coast between Blankenberge and De Haan/Wenduine, Beachland Festival.
This year marks Beachland's 10th anniversary, so things are really going to go hard. Their genius concept of having multiple stages for different genres makes the experience as versatile and fun as can be. And this year, they're expanding that to add one more stage to the usual six stages.
A special stage we'd like to give a shoutout about is Be Rave's stage. They're right up our alley in working with techno music.
Some of the artists that will be performing on Be Rave's stage are Julian Jeweil, Fatima Hajji, Milo Spykers, Nicole Moudaber, and Marika Rossa.
Julian Jeweil, in particular, is set to raise hands and nod heads as he presents his Beatport-chart-topping-level work on Saturday. French DJ Julian Jeweil is a regular on world tours, live sets, and productions, and he knows what he's doing with melodic based techno bangers. You can check out his profile to learn more about his work and socials.