Beachland 2019 - Be Rave Stage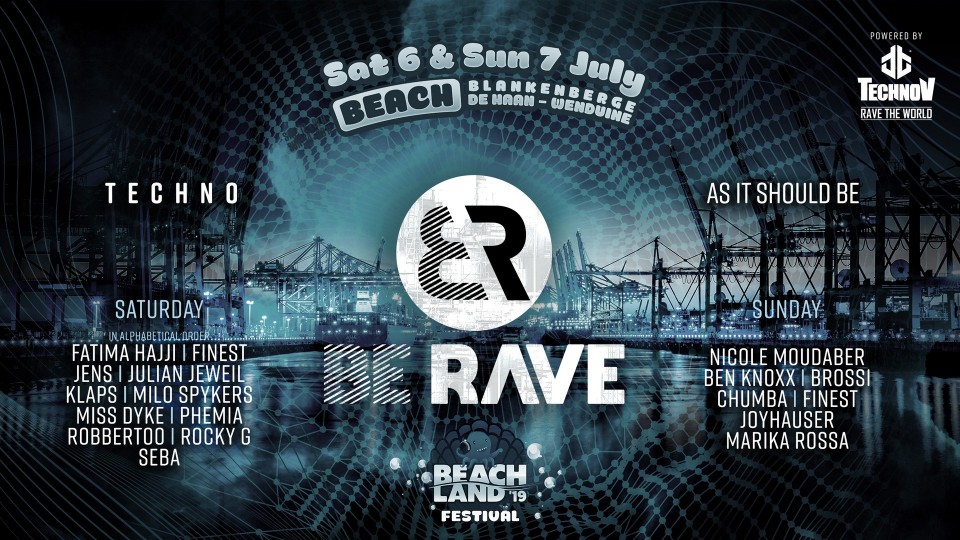 1
On a sunny beach, Be Rave will transform your day in a day full of digital mayhem... Spreading the word of Techno... Techno as it should be. Be prepared for something different at Beachland Festival. White will turn to black, yellow to blue... Be prepared for Be Rave on Saturday.
Be Rave Stage (Saturday)
Fatima Hajji, Finest, Jens, Julian Jeweil, Klaps, Milo Spykers, Miss Dyke, Phemia, Robbertoo, Rocky G, Seba
Be Rave Stage (Sunday)
Ben Knoxx, Brossi, Chumba, Finest, Joyhauser, Marika Rossa, Nicole Moudaber

Expect the expansion of our mission: a mix of Techno dj's, both new and experienced names. Their goal is the same: to bring you 2 days of pure techno fun!
Join to this new chapter... Join Be Rave!
Tickets
Be Rave event on Facebook
Beachland event on Facebook


For bookings at info@deejaybooking.com